So, you have decided to become a mobile game designer. If correct, you are doing just the right thing. The gaming industry is now bigger than Hollywood and mobile is one of the fastest growing gaming platforms now.
You can learn more about the future of game development in one of our previous articles.
There are plenty of more reasons to choose UX and UI design as a career path. First, UI designers are one of the most in-demand jobs in the US in 2017. Second, it is also a high earning job, as a junior UI designer earns around USD 60,000 on average while senior UI designers earn close to USD 100,000.
However, the first thing you want to decide about is if you want to become a UI or UX designer? Or both? At this point, you may want to learn more about both concepts, right? Are they both same? If not, what is the difference? Which one is the more suitable career path for you? We have answered all your answers in this article, so keep reading.
What is UI Design?
UI stands for User Interface. The UI for mobile games is the design of the on-screen game layout and the appearance of interface elements on your screen. In broad term, it is the layout on the screen that allows users and the machine, which is this case is mobile, interacts with each other.
A good UI design gives you information, makes it easy for you to find the information you are looking for, get input from you, and allows the other screen (next set of information) appear quickly.
Here is one example of an excellent UI, the Clash Royale. It provides all important information to the players, keeps it simple, and make it easy to find information. For example, what is the current health of the tower? You can find it right above the tower.

Here is another example of not so good UI game design, as you can see the information is scattered all over the place, and the layout also looks little messy.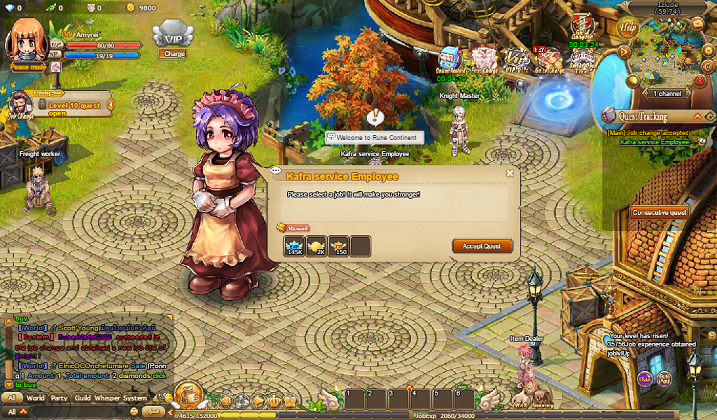 What is UX Design?
Even though the terms UX and UI are sometimes used interchangeably, but they both are different concepts. UX stands for User Experience. It is actually what happens after the player went through User Interface, or after it provides the input to the mobile.
The UX designer designs in-game environment to enhance the user experience, or to make the interactions with UI more fun for the player. It is the process of improving the accessibility, usability, and pleasure provided by UI design, or interaction with User Interface.
Simply put, the role of the UX designer is to make the game as intuitive and pleasurable as possible. It is comparatively more detailed work, as the UX designer needs to learn about the player's or target audience personas, to decide which UI design or graphics is better for gameplay, to make sure of seamless gaming experience, and to bring the User interface to life.  
How to Become a Good UI/UX Designer for Mobile Games?
You can see applications of UI design everywhere around you in the modern tech world. From software to website and mobile apps, it is a UI design that helps you interact with the website, computer or the mobile app with convenience.
You can learn more about the role of UI and UX designer in the game development team in one of our recently published ebooks, "Game Design: What Makes a Development Team."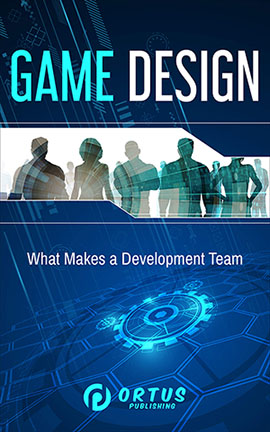 Same is the case with mobile games. However, a great way to learn and practice UI for mobile game designers is, to begin with website UI. You can also find hundreds of online courses, tutorials, blog posts, and ebooks online as a learning resource.
Here are some online courses that can help you with UI and UX design learning.
What is the Job Description of UI Designer?
UI, as well as UX designers, Usually follow the same process in most game development teams. The basic modern day job description includes:
Designing user interface

Rapidly prototype your interface

Ensure consistency and continuity by using the same conventions everywhere in the game

Defining different states for each design element as the game progress

Testing your UI, also called playtest

Keeping UI fast and clean, as the minimalist design is the new black nowadays

Keeping UI simple, fast, responsive, and quick to load

Coming up with the best color combination that can grab player's attention

Readable design that provides players instant information
Is UI and UX Design for Developers?
Anyone can learn UI and UX design for mobile games, including game developers and programmers. Even though most programmers get scared whenever they read the word design, as they believe it is all about creativity, but this is not the case with UI design for mobile games.
For mobile games, User Interface design is more about the logical process, so it relates to what programmers and developers actually do.
Overall, the goal of the UI/UX designer is to enhance the player's experience and to improve the satisfaction level.
What is the Difficulty Level to Learn UI and UX Design?
Not much, to be honest. With so many online resources available on the internet, from free YouTube tutorials to detailed blog posts, you can find plenty of free material to learn at least basics of UI and UX design.
For more technical and detailed courses, you can still find many tutorial and tech websites offering complete UI and UX design courses for an affordable price. We have shared some links, but you can find more.
Final Words
All in all, UI and UX designers are important part of mobile game development, which is a fast-growing industry. If you are learning UI and UX design, you are making a good career move keeping in mind the expected growth of the gaming industry.
However, you need to understand the core differences between User Interface and User Experience design and choose the best option that suits your skills. There are plenty of good online resources available that can help you learn. No matter if you are a programmer, developer, or someone new to programming or design, if you choose the right course, it is not very difficult to learn.